If you need to adjust available to sell numbers in your selling channel or in Pipe17 here are the steps we recommend:
1) Open the inventory page and search for the SKU you want to review
2) Click the purple link for the SKU to edit the inventory details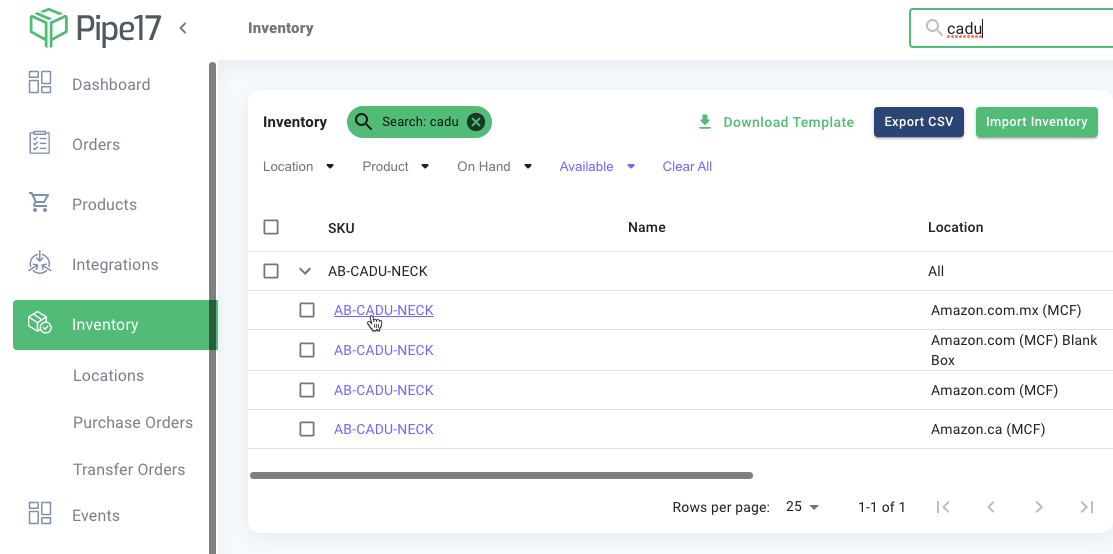 3) Ensure you have the correct inventory location selected
4a) Click the pencil icon next to the word "On Hand" and change the number to the total number Amazon by typing in a number or using the up/down arrows. Then click the floppy disk icon to save the changes.


​4b) Or look at the committed number in Pipe17, add that to the available number in your warehouse and use that to set the OnHand number in Pipe17. This works because for a single location OnHand = Committed + Available.
5) Note that in the evening (once a day) Pipe17 will overwrite the OnHand number and Committed number with what's in your 3PL or warehouse.