You can add and manage users in your Pipe17 portal. To find this section, head into Organization > Users in the navigation bar.
In this article
Add a user
To add a user click on the "Invite" button at the upper right of the window.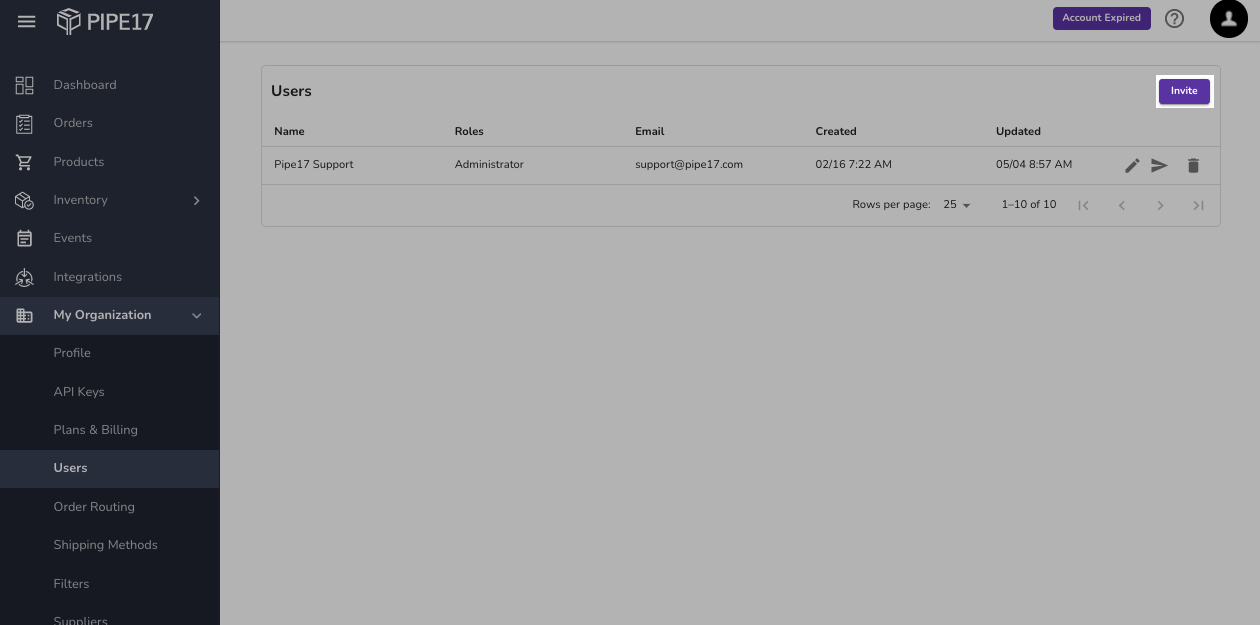 Now, enter the name and email address of the person you wish to invite to the account. You can also choose between different permission levels for your new user.
Edit a user
Edit user name, email, or permissions
To edit the information of an existing user, click on the edit icon to the right of the user entry. Here you can edit the user name, email, or permission level.

Re-send an invitation email
If a user invitation email is missed or expires, you can click the send icon to the right of the user entry to re-send the email.

Delete a user
To delete a user, click the trash can icon to the right of its entry in the user list. This action is not reversible.