The email fulfillment connector is designed to assist with notifying you of any fulfillments during the order routing process. This connector is only intended for outgoing emails, and will not track or update the status based on the follow-up responses.
In this Article
Requirements
You will only be required to have a system that will receive the email fulfillment notifications.
Adding the email fulfillment connector
The email fulfillment connector can be added the same way as any other connector. If you click on "Integrations" from your main admin, add a connector, and search you should see it at the top of results similar to here:


As you are adding it, the initial prompt will ask for some details. Until you're ready, you can leave the sync disabled within the first screen (as seen here):



To finalize the connection, you will need to input the following details as well: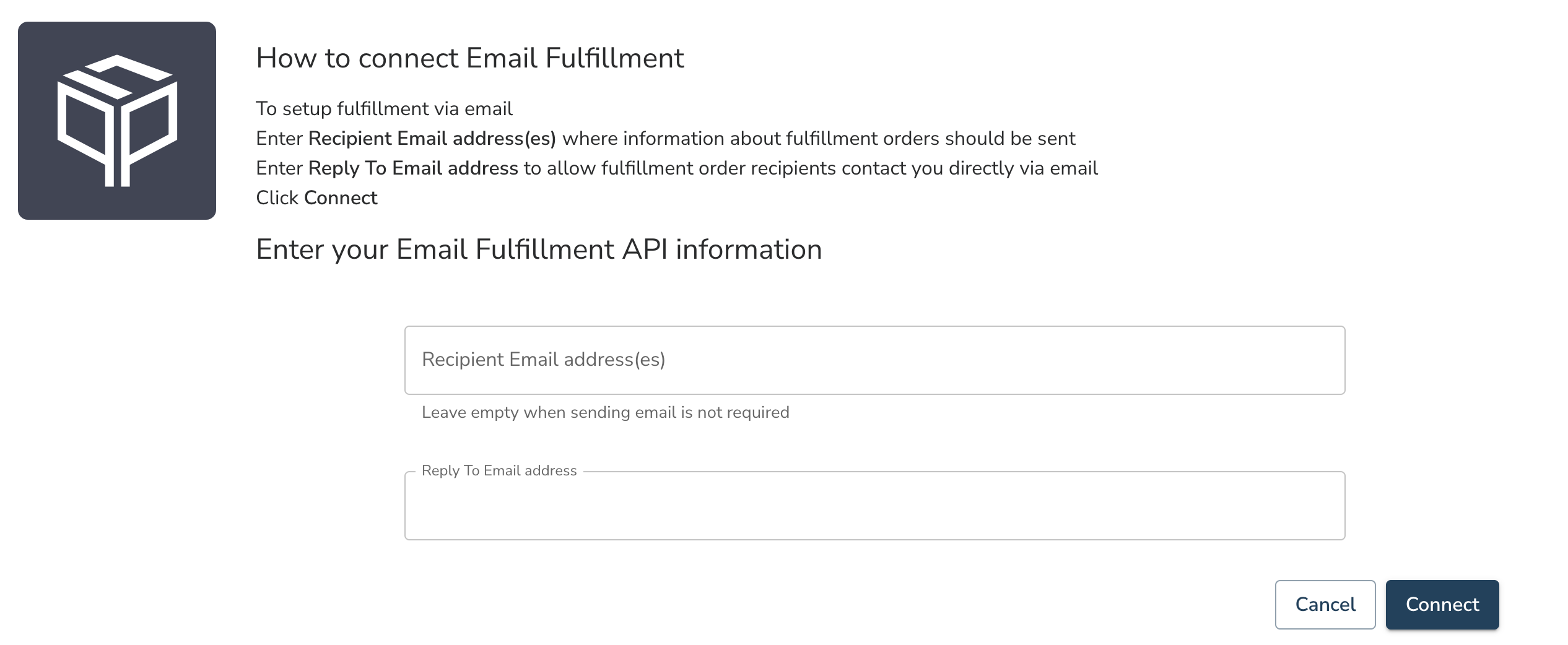 The recipient email in this case would be the receiving server that the fulfillment notifications will be sent to. Additionally, you will want a "Reply to" email, as this will send any responses from the fulfillment to the indicated address.

If you do not specify a valid "Reply to" email, the responses will likely be bounced or blocked as this connector is only for sending notifications not receiving.
Using the email fulfillment connector
When email fulfillment is set to the fulfillment location, an email notification will be sent to the indicated email address (from setup). This email is sent but, not tracked by our system similar to other connectors.

This means we will send an email for fulfillment but, we will not follow-up with any responses that might be sent. This essentially means it is a one way connection, for outbound emails.